I am addicted to Kdramas!  Recently I have started watching The Smile Has Left Your Eyes starring :
Seo in Guk (one of my favorite actors!) and Jung So Min
So far, I am in love with this drama.  Seo In Guk does not disappoint with his performance.  It starts out a little slow, but then it picks up.  I still haven't figured out if Seo In Guk (playing Kim Min Young) is the killer or not, but I have a feeling he will end up being the hero—he always does!
This drama is scheduled to air from 10/3/2018-11/22/2018
An older brother will do anything to protect his younger sister.

Yoo Jin Kook (Park Sung Woong) is a veteran homicide detective who is getting weary of his job. The only light in his life is his younger sister, Yoo Jin Kang (Jung So Min). He dotes on her and is protective of her like a father figure ever since they lost their parents.

When Jin Kook starts investigating a suicide of a university student, he can't help but feel that the dead student's boyfriend, Kim Moo Young (Seo In Guk), may have been responsible for her death.

Moo Young seems like a nice guy who works at a Korean beer microbrewery, but there seems to be a dark side to him. When Moo Young meets Jin Kang and the two begin to develop a relationship, Jin Kook is determined to stop it. But can Jin Kook protect Jin Kang when she needs it the most?

"The Smile Has Left Your Eyes" is a 2018 South Korean drama series directed by Yoo Je Won. It is a remake of a 2002 Japanese drama series with the same title.
Daily Observances Around the World
Conflict Resolution Day (Here is a great article about Conflict Resolution in the FamilyConflict Resolution in the Family)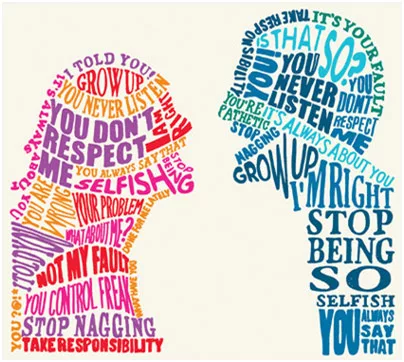 Get to Know Your Customers Day
International Credit Union Day
National Chocolate Cupcake Day (Check out this recipe Bourbon Chocolate Cupcakes with Buttercream Frosting and Bourbon Glaze)
National Get Smart About Credit Day
National No Beard Day
Spirit Day
World Menopause Day (There is no one in their right mind who would celebrate this day!)
And just because…….
If you enjoyed this post and would like to see more
please subscribe

to my blog. 

Share this post

with your friends via the media links below.
Tomorrow's Post Topic: Steve Urkel Fashion Sense
About Cynthia Brandel
Other than being an awesome mom and a devoted wife, Cynthia is an avid explorer traveling through the galaxy of her mind meeting new and interesting people along the way.  Her destination is unknown, but the fun is in the journey.
Cynthia's first exploration took her to the world of Sanctoria, a place full of magic and mystery.  After falling in love and leading an army to war, Cynthia left Sanctoria and continued on her journey.
Currently, Cynthia resides in one of the Revenant cities on Earth.  What mysteries will the city hold and where will Cynthia end up?  Who knows?  But you can guarantee that Cynthia will tell us all about it in The Curse of Judas (Book 1 of the Revenant City Series).  Check out a preview of the first two chapters for free.