How to Carve A Pumpkin
If you are like me, you try to carve something like this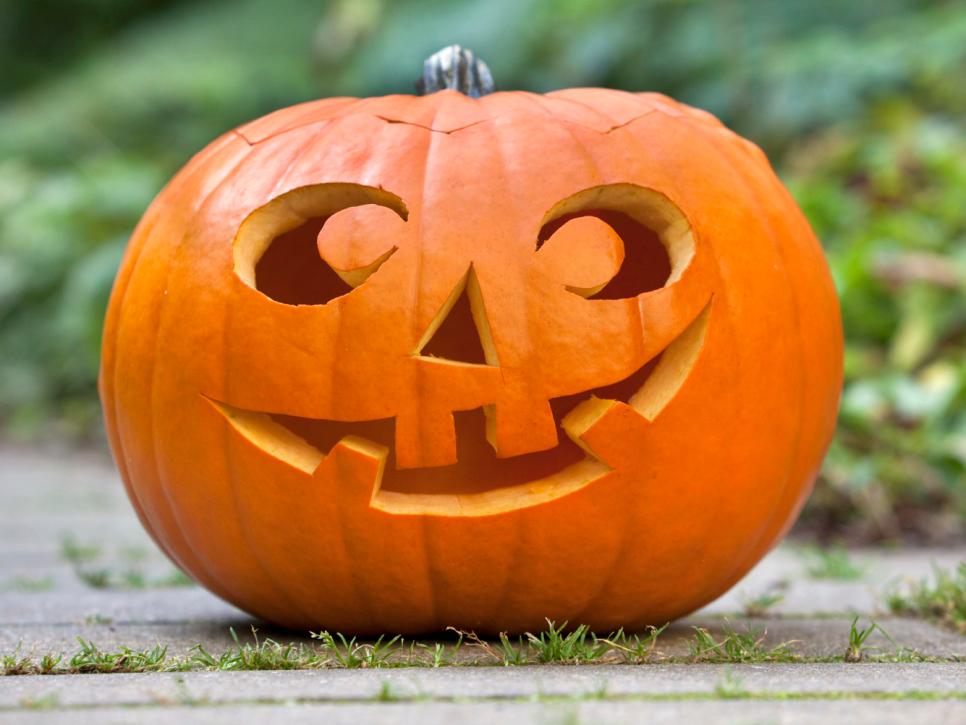 But it ends up looking something like this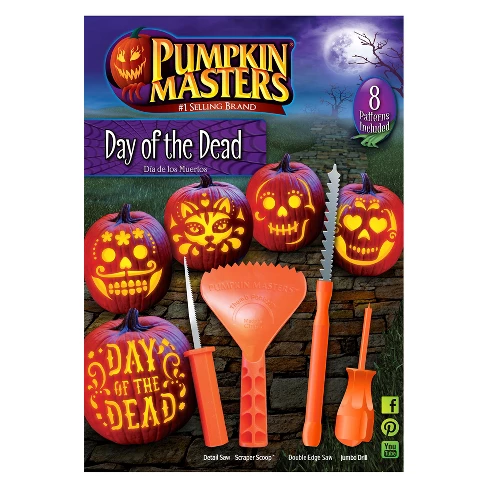 I can't carve a pumpkin worth a hoot!  It doesn't matter how hard I try, they never come out the way I pictured them in my mind. So, this year I have decided that I am going to carve a pumpkin I can be proud of.  Pumpkin Hacks.  That's what I need.
Everyone buys the pumpkin carving kits.  You know, like the ones you can get at the dollar store and they break after you use them once.
This year I think I need to change my tools.  They need an upgrade.  TheSavvyCouple offered a few good ideas such as using a drill and cookie cutters or etching rather than carving.  All of these are great ideas.  If you are like me (where your children carve a pumpkin better than you do) then check out Manic Pumpkins.  They have a lot of great ideas to consider this Halloween season.
Daily Observances Around the World
International Trigeminal Neuralgia Awareness Day (I had to look this up.  It is a chronic pain condition affecting the trigeminal nerve in the face and mostly affects people that are 40+ years old.  To learn more, head over to the mayo clinic.)
Teachers' Day (Laos)
Other Observances
Bathtub Day (Heck Yeah!  I love taking a bath.  Sign me up.  Bubbles, candlelight, relaxing music, and a good book!  Did I mention bubbles? And according to Town and Country Magazine, baths are good for your health!)
Change a Light Day
Country Inn Bed and Breakfast Day
Intergeneration Day
International African Diaspora Day
International Blessings of The Fishing Fleet Day (Thank you to all the fisherman out there who put their lives on the line so I can continue to enjoy the sushi that I crave)
National Flower Day
National Frappé Day
National Inner Beauty Day
National LED Light Day
(What is the best LED light bulb?  According to
NYMag
it is Philips LED Non-Dimmable A19 8.5-Watt Frosted Light Bulb 800 Lumen 2700K)
World Communion Sunday
You Matter to Me Day
It's National Frappe Day!!!!  Here are 7 places to visit to claim your frappe for cheap
1. McDonald's
Download the McDonald's app, buy a medium or large McCafé drink, and get another for $0.01! The McCafé menu includes Caramel and Mocha Frappes.
2. Caribou Coffee
Become a Caribou Coffee Perks member and receive a drink – any kind, any size – after your first visit. Caribou coffee has hundreds of locations sprawled across 18 states.
3. Dunkin' Donuts
They say America runs on Dunkin', so this National Frappe Day should be no different. Join the chain's perk program and receive a free beverage of any size upon registration. Eligible drink freebies include iced and hot coffees, teas, lattes, hot chocolates and Coolattas.
4. Peet's Coffee
Sign up for Peet's Coffee's Peetnik Rewards program and get a free beverage of your choice after your first check-in. Not only does their menu boast an array of lattes and mochas – it also features a line of Javiva drinks, which are made with whipped coffee topped with chocolate and caramel drizzle.
5. Biggby Coffee
Biggby Coffee is offering a free beverage just for joining their rewards program. Their menu has a wide range of lattes and Creme Freezes.
6. Hardee's
Did you know ice cream shakes fall under the frappe umbrella, too? Well, now that you do we're showing you how to score a free shake from Hardee's. Join their email list and receive a coupon for a free small fry and small beverage when you buy any 1/3 lb. Thickburger.
7. Carl's Jr.
Here's one more ongoing shake freebie to slurp on this National Frappe Day or whatever you desire. Join Carl's Jr.'s email list and get a free coupon for a small fry and small beverage with purchase of any Six Dollar Burger.
[courtesy of thelisttv.com]
Do you know of any places near you that are offering free frappes?  Please share in the comments box below. I love free and cheap stuff.  Don't you?
If you enjoyed this post and would like to see more please subscribe to my blog.  Share this post with your friends via the media links below.
Tomorrow's Post Topic: Christopher Columbus Facts You Need To Know
About Cynthia Brandel
Other than being an awesome mom and a devoted wife, Cynthia is an avid explorer traveling through the galaxy of her mind meeting new and interesting people along the way.  Her destination is unknown, but the fun is in the journey.
Cynthia's first exploration took her to the world of Sanctoria, a place full of magic and mystery.  After falling in love and leading an army to war, Cynthia left Sanctoria and continued on her journey.
Currently, Cynthia resides in one of the Revenant cities on Earth.  What mysteries will the city hold and where will Cynthia end up?  Who knows?  But you can guarantee that Cynthia will tell us all about it in The Curse of Judas (Book 1 of the Revenant City Series).  Check out a preview of the first two chapters for free.