Okay so I tried to watch this movie but after the third time I'd jumped, I had to turn it off.  When it comes to scary movies, I just can't do it.  Horror movies are not for me!!!!
But I didn't want to leave you hanging so I looked up a review (that someone else wrote) to share with you.
Aliya Whiteley wrote an essay, "Revisiting Robert Rodriguez's The Faculty", which identifies the film's influences:

Mix Invasion Of The Body Snatchers with The Thing. Throw in some Terminator, a spoonful of The Breakfast Club, and a pinch of The Stepford Wives, and you've got a big mess of a movie set in a school that's being taken over by a conformist alien, one teacher at a time. You've got the very funny, occasionally scary, quite gory, and extremely entertaining 1998 Robert Rodriguez film called The Faculty.[8]

Whiteley added, "It's all about examining the tropes of science fiction with a smart, funny angle. Half of the fun in this film is in identifying where you first came across a certain character's name or saw a particular special effect. For instance, there's a brilliant moment with a head on legs that I defy you to watch and not think of a certain John Carpenter film."  [https://en.wikipedia.org/wiki/The_Faculty]
What is your favorite scary movie?  Let me know in the comments below. Who knows?  Maybe I will find some courage to watch one of your recommendations.  (with every light on in the house and a blanket and a dog in my lap and when the sun is up—yes it has to be daylight)
Daily Observances Around the World
Armed Forces Day (Indonesia)
Constitution Day (Vanuatu)
Engineer's Day (Bolivia)
International Day of No Prostitution (Really!!!!  Prostitution is illegal where I am from but I know that there are a lot of places where this is a common everyday occurrence.  Check out this article I found about the subject: International Day of No Prostitution: All you need to know about prostitution in India)
Republic Day (Portugal)
Teachers' Day (Pakistan)
Teachers' Day (Russia)
World Teachers' Day
Other Observances
Do Something Nice Day
Global James Bond Day
Manufacturing Day
National Apple Betty Day (Click Here for a great recipe from the pioneer woman)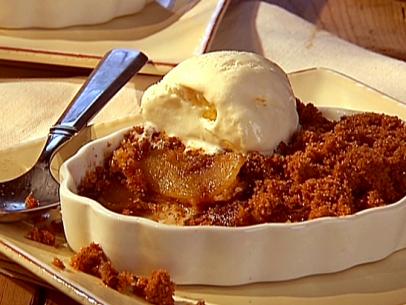 National Denim Day
National Diversity Day
National Get Funky Day
National Storytelling Day
Plaidurday
World Smile Day
World Teachers' Day
1. The role eventually went to Sean Connery, but who was James Bond creator Ian Fleming's first choice to play Bond in Dr. No? (1962)
2. Which film marked the first appearance of Bond's Aston Martin DB5?
3. What was the only Bond theme to top the Billboard Hot 100?
4. What writer (most famous for his children's books) wrote the screenplay for You Only Live Twice (1967)?
5. What famous line does Daniel Craig not utter in Quantum of Solace (2008)?
6. Who performed the theme song for Live and Let Die (1973)?
7. What Bond film was the last film seen by U.S. president John F. Kennedy?
8. Israel's 1976 operation to rescue hostages at Entebbe airport in Uganda was named after which Bond movie?
9. What is the only movie in the Bond series to feature a woman's name as the title of the film?
10. Which Bond actress married a future Bond while filming For Your Eyes Only? (1981)
11. Roger Moore's daughter, Deborah, appears as a British Airways hostess in which movie?
12. The role went to Timothy Dalton, but who was the first choice to play Bond in The Living Daylights? (1987)
13. What actress briefly played Bond's wife in On Her Majesty's Secret Service (featuring George Lazenby in his one and only performance as James Bond)?
14. In Diamonds are Forever (1971), this red-headed actress was the first Bond girl to be portrayed by an American.
15. What unique body feature does Christopher Lee's villain Scaramanga possess in The Man With the Golden Gun (1974)?
16. This theme for The Spy Who Loved Me (1977) was the first theme since Dr. No's "James Bond Theme" to be titled differently from the name of the film.
17. Moonraker (1979) is the second film featuring this steel-toothed assassin, played by actor Richard Kiel.
18. Thirty-nine years after playing the lover who helped Sean Connery's Bond fake his own death in You Only Live Twice, Tsai Chin appears as one of Bond's fellow poker players in this movie?
19. The title for 1995's GoldenEye derives from the name of Ian Fleming's estate in what country?
20. Crooner Wayne Newton plays crooked televangelist Professor Joe Butcher in what Bond movie?
21. Since it opened on the same day as Titanic, this was the only Pierce Brosnan Bond film to not open at No. 1 at the box office.
22. Which Bond girl won a Razzie for worst supporting actress?
23. Absent in Casino Royale and Quantum of Solace, Skyfall (2012) will see the return of the beloved character Q (played by Ben Whishaw). What does Q stand for?
Think you know the answers.  Reply in the comments below and let's find out who has the most BOND KNOWLEDGE!!!!!
*****Answers will be posted tomorrow*****
Just because I love this song, here is the Skyfall that I like the most
If you enjoyed this post and would like to see more please subscribe to my blog.  Share this post with your friends via the media links below.
Tomorrow's Post Topic: I'm Feeling A Bit Mad-Hatterish
About Cynthia Brandel
Other than being an awesome mom and a devoted wife, Cynthia is an avid explorer traveling through the galaxy of her mind meeting new and interesting people along the way.  Her destination is unknown, but the fun is in the journey.
Cynthia's first exploration took her to the world of Sanctoria, a place full of magic and mystery.  After falling in love and leading an army to war, Cynthia left Sanctoria and continued on her journey.
Currently, Cynthia resides in one of the Revenant cities on Earth.  What mysteries will the city hold and where will Cynthia end up?  Who knows?  But you can guarantee that Cynthia will tell us all about it in The Curse of Judas (Book 1 of the Revenant City Series).  Check out a preview of the first two chapters for free.